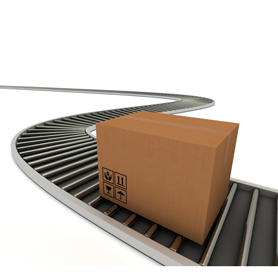 As online enterprise grows at an exponential rate thanks to the popularity of sites such as Ebay and Amazon Marketplace, order fulfilment services are becoming ever popular with internet entrepreneurs. It allows for the outsourcing of storage, packaging and shipping of goods to businesses and customers, saving time and money that can be reinvested in growing business.
Our Expertise
We have almost 20 years experience providing bespoke packaging solutions to industry, with involvement at every stage of design and manufacture. Our expertise lies in creating attractive, tailor made packaging solutions for a range of companies, large and small, in different sectors of industry. All of our packaging is designed and hand made at our premises in Ayrshire. For more information on the packaging solutions we could offer your business, please do not hesitate to contact us.
Acquisition of a large, assured warehouse facility in Irvine, Ayrshire has allowed us to broaden our scope and provide fulfilment packaging services to a wide range of businesses who require these services. Our established reputation in the packaging industry has allowed us to build up relationships with worldwide shipping partners and will also ensure that your items reach their destination in optimum condition thanks to the provision of high quality packaging. Our location in Irvine is close to major road, rail, sea and air links making us central for international shipping.